We Invented the UK's Most Advanced Electric Heater.
Keep your home the perfect temperature all year round, with the NEOS, the most cost effective electric radiator in Ireland!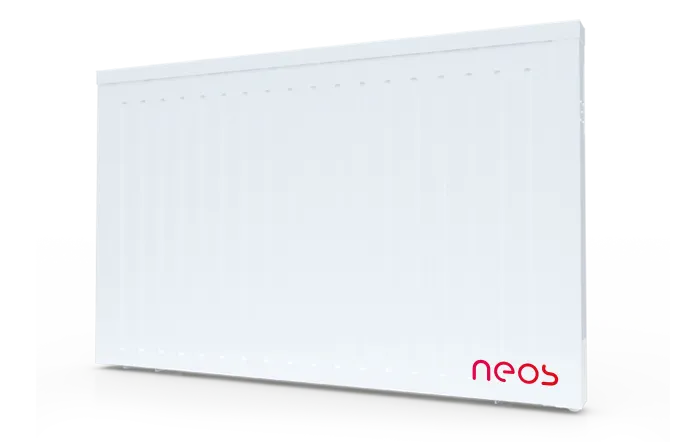 Want to know more about our stress-free, reliable heating solution?
We built a solution from the ground up... Introducing the NEOS Radiator
A reliable heating system that will allow you to maintain the optimum temperature in every room, all year long, in the most efficient way possible.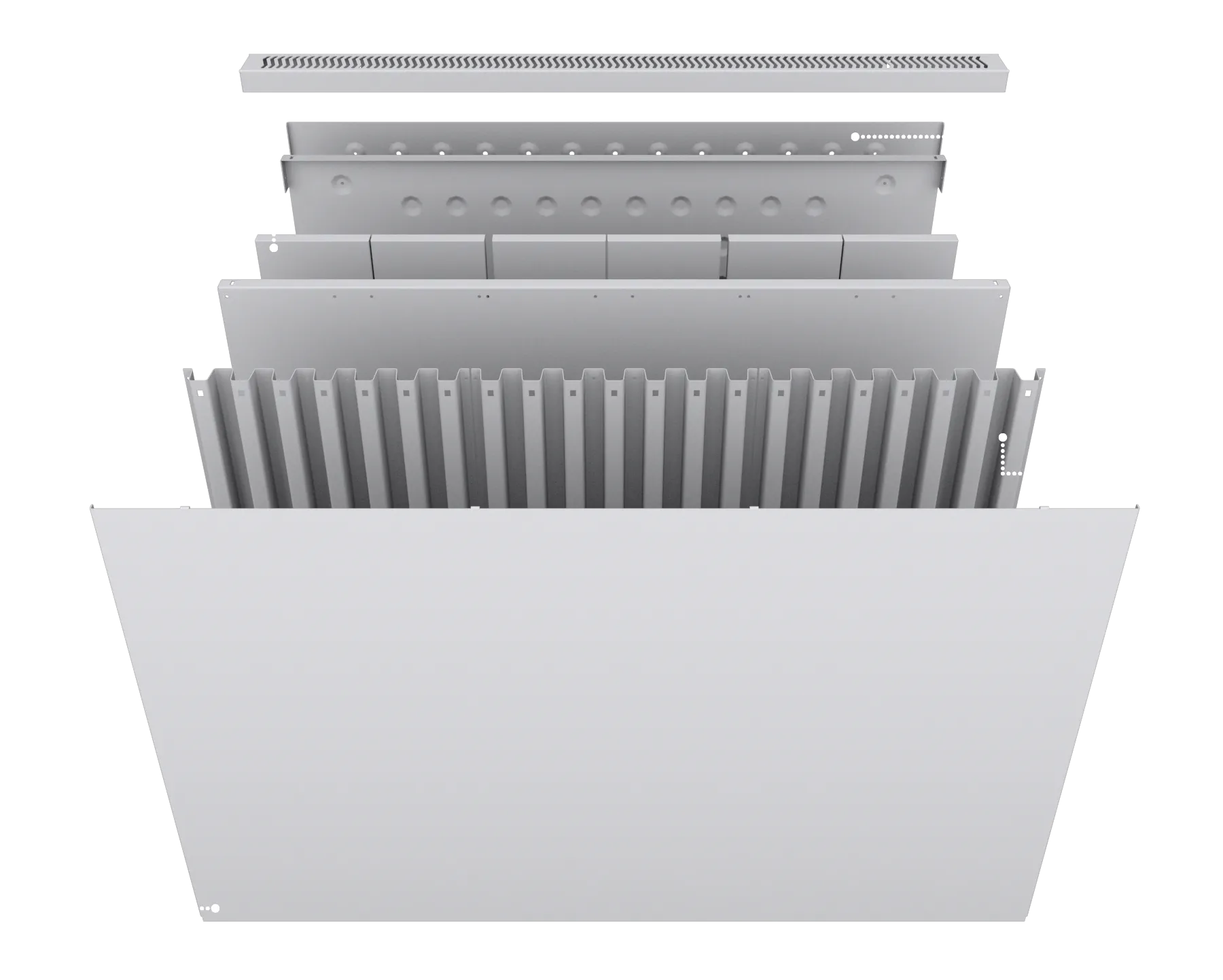 Don't just take our word for it, we've done the research...
(quite literally, as part of our Knowledge Transfer Partnership with the University of Huddersfield)
290%
More Conductive than some electric heaters on all claims.
59.4%
More Effective than some electric heaters on all claims.
50%
Lower Running Costs than some electric heaters on all claims.
250%
Longer Life-Span than some electric heaters on all claims.
Download our free info pack to see the full results from our scientific studies... after all, the truth is in the data!
Why the NEOS Electric Heater is different
Feature
What does this mean?
1. Aluminium frame with Quadvex Technology
Better and faster heat conductivity
Heats your home faster with less energy, so you can get in from a cold day and be toasty warm straight away
2. Soapstone core
Retains and emits more heat
You'll need less electricity to heat your home, meaning cheaper bills for the same levels. Our secret ingredient that once heated, retains & emits up to 40 mins of heat with no further electricity.
3. Purpose-built back plate
Prevents heat loss
No wasted electricity - all the money you spend on your bill goes directly to warming you up.
4. Serpentine Convection
Innovative dimpled design that heats cold air quickly & dispels warm air
Heats your home 59.4% more efficiently than other heaters, so you'll instantly save money when you switch over to the NEOS.
5. Slim modern design
Slimmest radiator on the market at only 6.5cm
The NEOS will fit right in anywhere in the room, without affecting the lovely aesthetic you've worked so hard to create
What are the common objections to electric heating?
Why would I go electric when gas is cheaper?
All this tech jargon sounds confusing!!
Hmmmmm this sounds difficult & expensive to install
How much will it cost me?
Still on the fence?
Here are 7 reasons why you should choose Trust...
Our 100-day warmth guarantee
Quick installation and a 100 day warmth guarantee. Whether you're buying one or several radiators, if our radiators don't heat your room to a minimum of 20 degrees we will undertake to upgrade or replace the radiators free of charge.
50% more affordable
As an independent business we can keep control of everything – including the cost of our electric central heating systems. When we say 50% more affordable, we're talking about more than just the price of buying a Trust radiator. We're also referring to its low running costs, quick installation and how each of our heating systems is designed to last two and a half times longer than other market brands.
25 years of warmth guaranteed
What happens when you use the best materials to bring to life the best heating technology out there? You get a radiator that lasts. And lasts. That's why we give you 25-years (or 9125 days) of complete peace of mind.
Independent family business
We're committed to going that extra mile to understand your needs, and we can take time where larger companies can't afford to do so.
Which? trusted trader
We're proud to be one of just a handful of UK companies assessed, checked and endorsed by the independent consumer watchdog, Which?.
CE & Beab approved
We are CE and Beab accredited which means we are committed to innovation and quality testing.
Any colour.... the choice is yours!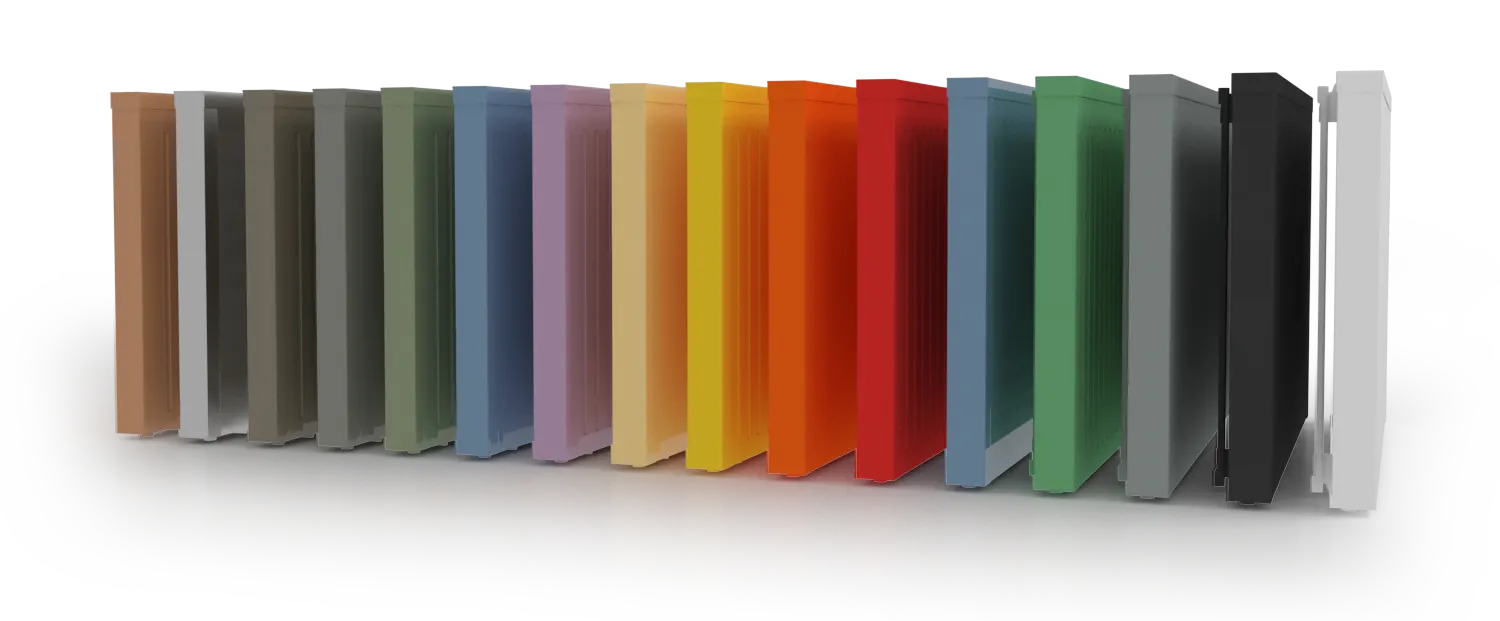 What's it like to get a NEOS Radiator installed?
Here's what people really think about our Radiators...
Meet the team!
Find out a bit more about us here at Trust Electric Heating. Our mission is to ensure all of our customers can TRUST us and the only way you can do that as a customer is getting to know the people behind the company. Watch the videos below to put names to faces and meet some of the Trust Team!
Richard
Heating Specialist
Jacqui
Heating Specialist
Book a free no obligation consultation
Fill out the form below to speak with one of the Trust team to discuss your heating requirements.
*Trust Electric Heating needs the contact information you provide to us to contact you about our products and services. You may unsubscribe from these communications at any time. For information on how to unsubscribe, as well as our privacy practices and commitment to protecting your privacy, check out our Privacy Policy.