Trust Electric Heating Provides Innovative Heating Solutions at Newbury Almshouse
Reviving History with Modern Technology
At Trust Electric Heating, we're proud to be part of a groundbreaking installation at the Newbury Almshouse, where we are bringing the past and present together. As a leader in innovative heating solutions, we understand the delicate balance needed when updating heating systems in listed buildings like Newbury Almshouse to meet both listed building and almshouse regulations. These historic structures require a sensitive approach to preserve their architectural integrity while meeting both listed building and almshouse regulations. The complexities in these buildings stem from their protected status, which demands any alterations, including heating upgrades, to be in harmony with the building's historical and architectural significance. This often involves navigating stringent regulations and finding solutions that respect the building's original features, all while ensuring modern energy efficiency and comfort. 
Listed buildings like Newbury Almshouse are not just structures; they are stories etched in stone and wood, carrying centuries of history. However, with great history comes great responsibility, especially when updating their facilities to meet listed building and almshouse regulations. The challenge? To introduce modern comforts like energy efficient heating without disturbing the historical building structure. 
Heating Options for Listed Buildings:
Electric Radiators: Efficient and easy to install, electric radiators are great for listed buildings as they don't require major changes. However, they can be more expensive initially due to their high-quality materials and technology.

Heat Pumps: Both ground and air source heat pumps are eco-friendly and efficient. Their installation in listed buildings can be complex, often needing external units or groundworks, which might not be suitable for listed structures.

Biomass Boilers:  These eco-friendly boilers use renewable energy like wood pellets or chips. While great for reducing carbon footprints, they require extra space for the boiler and fuel, which can be a challenge in space-constrained historic buildings.

Infrared Panels: Sleek and easy to integrate, these panels directly heat objects via infrared radiation. They're less effective in large or drafty rooms, as they may not uniformly warm the entire space.

Electric Underfloor Heating: Gaining popularity for its discreet and even heating, this system involves heating elements under the floor. Ideal for preserving the look of historic buildings, its installation depends on the listed building's existing floor structure.
Challenges for Newbury Almshouse
The Newbury Almshouse, a collection of 44 historic properties designated as listed buildings, faced significant challenges with their outdated 30-year-old night storage heaters. 
Being listed buildings, these properties are subject to stringent regulations regarding alterations, adding a layer of complexity to any upgrade process. As a team, we identified the following key issues:
Inefficient Heating: The night storage heaters warmed a large concrete block overnight, irrespective of the next day's weather. This method, particularly problematic in listed buildings, led to overuse and wastage of energy. The inability to modify the structure significantly for more modern solutions compounded this inefficiency.

Lack of Control: The existing system lacked the intelligence and control necessary for efficient heating throughout the day. This issue was magnified in the listed building context, where installing more modern systems is often restricted, leaving residents with a heating system that was most efficient in the morning and least efficient when they needed it most in the evening.

Compatibility with Residents: The Almshouse Trust's elderly residents found modern heater controls incompatible and confusing. This issue was exacerbated in a listed building environment, where any changes to the heating system needed to be carefully balanced with the need to preserve the property's historical integrity.
In addition the these challenges, we also had to consider challenges that working in a  listed building may bring:
Regulatory Compliance: Strict regulations govern changes in listed buildings to preserve their historical and architectural integrity. Any heating system upgrade must comply with these regulations, often requiring special permissions and careful planning.

Preserving Historical Features: Upgrades must be implemented without disturbing the original architectural elements and aesthetic of the building. This can limit the types of heating systems that can be installed and the extent to which they can be integrated.

Space Constraints: Many historic buildings have limited space or unique layouts that may not accommodate larger or more complex heating systems without significant alterations, which are often restricted. 

Installation Challenges: Upgrading heating systems in older buildings can be technically challenging due to factors like thicker walls, lack of existing ductwork, and the need to protect delicate structures during installation.
Trust Electric Heating's Solution: The NEOS radiator
At Trust Electric Heating, we knew that our NEOS Electric Radiator could easily solve these challenges. Our NEOS radiators offer a quality and reliable heating solution, featuring a simple control system that is easily manageable by the Almshouses elderly residents. Additionally, they boast an ease of installation that electricians appreciate, making the transition smooth and efficient. This blend of efficiency, user-friendliness, and ease of installation into the almshouse residences makes our NEOS radiators an ideal choice for the historic Newbury Almshouse.
Project Highlights:
The installation of NEOS radiators at Newbury Almshouse represents a key development in overcoming the heating challenges of this historic listed property. Our NEOS radiators are a perfect fit, even if we do say so ourselves, seamlessly aligning with the specific needs of listed buildings. They offer both practical heating solutions and compliance with stringent preservation standards. Why? Because they are easily wall mounted, with no intrusive installation requirements. 
The highlights below offer insight into the effectiveness and benefits of NEOS radiators, underscoring our commitment to quality, user satisfaction, and practicality, especially in sensitive historical contexts.
Efficiency and Comfort: We replaced the old, inefficient night storage heaters with our NEOS radiators, significantly boosting heating efficiency and resident comfort. This upgrade enhanced the energy efficiency of the heating system, proving that modern technology can integrate seamlessly into historic properties without compromising their heritage value.
Simplified Installation: Understanding the delicacy required in listed buildings, we ensured that the installation of NEOS radiators was smooth and non-invasive. Our design, which included wall brackets and templates, caused minimal disruption to the historic fabric of the building. Gavin Hobbs, the electrician responsible for the installation, praised the straightforward design: "They go in, they work, simple as that." This simplicity is crucial in listed buildings, where preservation is as important as functionality.
Cost-Effective Solutions: While the primary focus was on quality and suitability for the listed buildings, our NEOS radiators also offered a competitively priced, long-term solution. This is especially important for listed buildings, where budgeting must balance immediate costs with long-term property preservation.
Regulatory Compliance: A key advantage of our NEOS radiators is their compliance with regulatory standards. The installation in the almshouse is a prime example – it proceeded without the need for planning permission, a common hurdle when renovating a listed building.  This is because our radiators are specifically designed to be easily wall-mounted using just two brackets, ensuring no harm to the structural integrity or historical character of the building. This aspect is particularly crucial in listed buildings, where any alteration must be sympathetic to its heritage and architectural significance.
Space Saving: Not only is the NEOS the slimmest modern storage heater on the market, but it also offers unparalleled versatility in terms of sizing and orientation. Our range includes various sizes and vertical options, providing a bespoke solution that caters to the unique spatial challenges in historical buildings. This adaptability is particularly valuable in listed buildings, where unconventional layouts and the need to preserve original features often limit modern refurbishment options. 
Feedback from the Newbury Almshouse
John Craig, Chair of the Almshouse, offered high praise for our NEOS radiators and their partnership with Trust Electric Heating. He remarked, "Trust's collaborative and problem-solving approach not only addressed the technical aspects of the heating system but also established a partnership built on trust and shared goals. This partnership proved instrumental in achieving the successful installation and adoption of the new heating solution." 
Craig admired the design of the NEOS electric radiators, noting, "As far as the actual radiator itself is concerned, I think it's very simple, but stylish. There was style in the simplicity of the heater. It fits into all the environments we've got. It's like a lot of good engineering design - it's the simplicity of the design that makes it very adaptable." 
He also emphasised Trust Electric Heating's role in transforming the Almshouses' heating system, stating, "Trust Electric Heating successfully transformed the heating system at Newbury Almshouse, delivering efficient and reliable heating while maintaining compatibility with elderly residents. Their commitment to quality, innovation, and partnership made them the ideal choice for this historic property trust." His feedback underscores the importance of realistic assessments for similar upgrades and highlights the seamless partnership with Trust Electric Heating.
A New Chapter in Heating Excellence
At Trust Electric Heating, we're proud to share our recent project at Newbury Almshouse, a shining example of our commitment to quality, innovation, and customer satisfaction. This project stands as a testament to our ability to deliver efficient and reliable heating solutions, even in the most challenging environments like listed buildings. We understand that navigating the regulations and preservation requirements of historic properties demands a unique blend of expertise and sensitivity, that electric heating can seamlessly offer. It's this understanding and capability that we brought to the Newbury Almshouse project, successfully showcasing our commitment not just to providing top-notch heating solutions, but also to respecting and preserving the heritage and integrity of listed buildings.
For a full copy of the case study or more details, feel free to contact us at Trust Electric Heating on 0800 5999 109.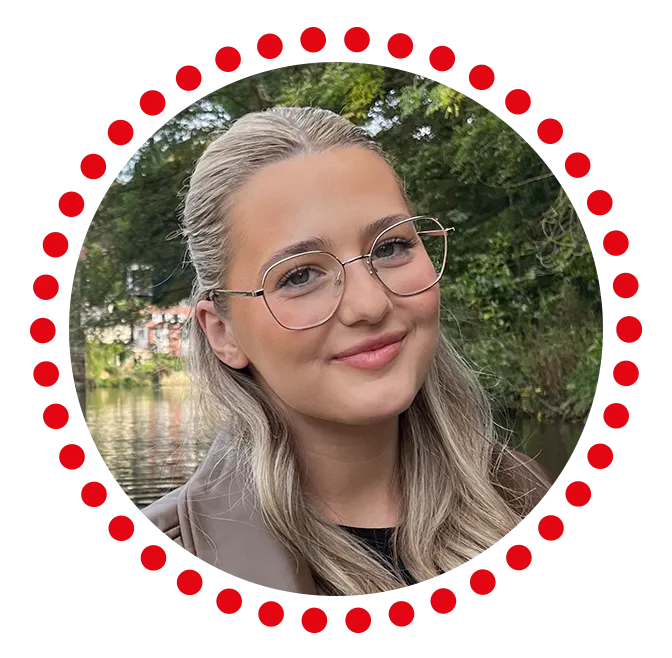 Chloe Talbot
Marketing Executive
Chloe has a deep passion for blogs, research, and electric heating. She is also currently working towards a Master's Degree in Marketing, which is enhancing her research and writing skills. This growing expertise allows her to provide our customers with the best information to make informed heating decisions.
Meet the Team
|
More Blogs from Chloe
Tags: News, Case Studies.